Pre Clinical Revision Course
Places remaining
April 14

-

April 15
BMA House, London

BMA House, Tavistock Square, London WC1H 9JP
Join event on Facebook
Course details
Pre Clinical Science exams are often the most challenging at medical school. We understand the stress associated with revision. Our aim is to support you by providing the most thorough learning package available to students.
The 2-day lecture series is split into 11 modules:
Saturday: Cells & Genetics, Pharmacology, Neuromuscular, Respiratory, Endocrine, Digestive
Sunday: Central Nervous System, Cardiovascular, Renal, Immunology and Reproduction.
The course is supported by a 260-page colour handout which covers everything in the lectures allowing you to focus on what is being said, not on scribbling notes. Often described as 'incredible', many use the Pre Clinical textbook as the basis for their revision.
Also, unlike any other course, you can re-watch all the lectures online and, to consolidate your learning, test yourself with 500 exam level Single Best Answer Questions. The handout, slides, and online questions have all been reviewed and updated this year, resulting in the most comprehensive course we have ever run.
Lecturer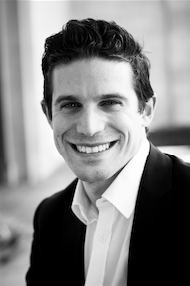 Dr. Oliver Ziff
BMedSc MBChB MRCP(UK)
Oliver is a junior doctor on an academic foundation programme at University College Hospitals Foundation Trust. He graduated from Birmingham medical school in 2012 with Honours and numerous prizes. He intercalated in Cardiovascular Physiology gaining First Class Honours and the Arthur Thompson Scholarship. Oliver is passionate about teaching and successfully founded and ran the Peer Assisted Learning Sessions (PALS) programme at Birmingham University.
Benefits of this course
Rewind and Re-watch

All our lectures are recorded and available to watch again online


Consolidate Knowledge

Your ticket includes access to 500 exam practice questions online


260 Page Textbook

Full-colour revision textbook to aid your studies.

Exceeded all expectations.

The course was really well taught and the handouts are absolutely incredible. It definitely exceeded all expectations.

Andrew

1st year at UCL

Thanks for all the hard work that goes into putting a course like this together.

Lecturer was engaging and enthusiastic. He managed to keep my concentration throughout the day and explained difficult topics simply making it easy for me to understand.

Holly

2nd year at Cardiff

Thank you for the amazing teaching!

Thought it was incredibly well taught and a large amount was covered in good detail in one day. Very worthwhile will definitely recommend to anyone.

Jessica

2nd year at Birmingham

All the things I didn't quite understand before I understand now!

The handouts are fantastic, I can see them being a great learning resource in the future. It was really useful to have the core topics talked over again by a lecturer.

Aishwarya

1st year at SGUL

Brilliant Revision Course!

Absolutely brilliant weekend and 100% worth every penny. The lecturer was so informative and the hand outs are like a medicine bible! Highly highly recommend!

Jennifer

1st year at Cardiff

I'm so glad I attended

I loved the course, really helpful and pitched at the right level. With all the online content, it is definitely money well spent.

Lisa

2nd year at Keele

I'm ready for my exam.

I've learnt more in the past 48 hours than 2 years of medical school!

Sarah

2nd year at Manchester

Outstanding!

Very good preparation for exams, highlighting key things you need to know. Excellent schematic diagrams and flow charts to revise from in the handouts. 1st class teaching.

Graeme

1st year at Warwick

Great kick start to my revision!

I really enjoyed it, it has set out my revision plan and I would definitely recommend it to a friend.

Tamir

1st year at Birmingham

Excellent course!

All the subjects are covered in one weekend allowing you to see the lines between topics much clearer. Great start to my revision and I would definitely recommend it.

Farah

3rd year at Norwich
Sample handout and slides
Loyalty and Group Discounts
Group discounts
We know that medics revise better with friends, which is why we offer great discounts for those who book together:
◦ 2 People = 5% off each
◦ 5 or more = 20% off each
Groups and Loyalty discounts can be used together and are both applied automatically at checkout.
Loyalty discounts
We value loyalty. If you are a returning customer, we'll offer you progressively improving discounts based on how many courses you have attended:
◦ 1 Previous course = 10% off
◦ 2 Previous courses = 15% off
◦ 3 Previous courses = 20% off