Progress Test Masterclass with Cardiff Medsoc
Places remaining
January 20, 2018

-

January 21, 2018
Cardiff

Michael Griffith Lecture Theatre, University Hospital of Wales Campus, Cardiff, CF14 4XW
Join event on Facebook
Course details
This course has been organised in collaboration with Cardiff Medsoc, specifically for Cardiff 3rd year medical students approaching their Progress Test. Quite unlike any other revision course, Progress Test Clinical Cases is crafted from 25 patient scenarios that integrate together the entire MBBS/MBChB medical and surgical curriculum.
The cases and teaching act as a bridge that link together the thousands of facts you have accumulated through your studies. This course does not regurgitate lists and is the opposite of 'death by powerpoint'. Instead, both days are dynamic and interactive. We will teach you by connecting clinical information together, thus replicating the thought process of your examiner and more importantly of a junior doctor seeing real patients.
In addition, you can re-watch all the lectures online, consolidate your learning with 500 Single Best Answer questions and 100 ECG questions, and revise from the 200 page colour textbook.
By the end of the weekend, no matter what clinical year you are in, we guarantee that you will walk out feeling far more prepared and confident in passing both your written and OSCE exams.
Lecturer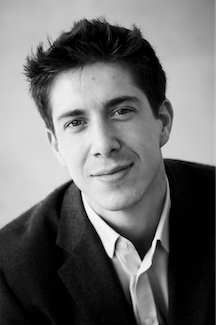 Dr. Jake Mann
BMedSc MBChB MRCP(UK) MRCPCH MAcadMEd
Jake Mann is a young doctor with an outstanding academic profile, extensive teaching experience and involvement in research. Jake graduated from Birmingham medical school top of his cohort, with 8 distinctions and 14 prizes. The Vice-Chancellor's Award was given to Jake Mann in 2012; it is the highest award at the University and illustrates scholarship, personality and leadership. He is currently completing an academic clinical run through in paediatrics in Cambridge and is a physiology supervisor at the University of Cambridge.
Benefits of this course
Rewind and Re-watch

All our lectures are recorded and available to watch again online


Consolidate Knowledge

600 exam level practice questions online


200 Page Handout

Full-colour revision textbook to aid your studies.

Excellent content and great presentations!

Dr Mann is very interactive and very approachable. The case by case approach is an excellent teaching style.

Oliver

3rd year at Cardiff

Kept us engaged the whole time.

Thank you to Dr Mann for his incredible knowledge and explanations. Very very useful and interesting cases which were really well explained with great handouts!

Zahar

4th year at Cardiff

Jake is incredibly knowledgable.

Excellent. Perfect pace, pitched at the perfect level. Jake is incredibly knowledgable and clear. He presents without notes or looking at the slides. The cases are cleverly integrated to cover so many different diseases.

Mahak

3rd year at Cardiff

Would definitely recommend to a friend!

Really enjoyed this course, despite being very intense the lecturer did a great job of making it fun and interactive. I greatly appreciated that the cases were more challenging and didn't just cover the "basic" presentations, but a lot of finer points likely to come up in MCQs!

Josie

5th year at Birmingham

Overall it was great!

Handouts are great quality and a lot of effort has been put into making this course what it is. Worth every single penny paid!

Anna

2nd year at Warwick

Loved the lectures and books.

Really enjoyed working through cases and that they covered several conditions in each (plus the differentials!) Thank you! Some of the best teaching I've had at medical school!

Russel

3rd year at Keele

Brilliant!

Amazing coverage of topics in an engaging way.


Josie

5th Year

Interactive and Engaging.

Dr Mann's medical knowledge is phenomenal and his ability to answer any of my question from virtually every topic is outstanding.

Jaslyn

4th year at Southampton

Excellent course!

I think the timing and number of cases was great and the content was easy to understand, follow and remember. Really made us think about differentials and brought loads of different areas of medicine together in every case.

Ash

3rd year St Georges

Thoroughly enjoyable and a great primer to further revision.

Approach using cases to narrate a story of disease and clinical medicine was far more memorable and engaging than any other lecture approach I've come across before. A massive thank you!

Elena

3rd year at Manchester

It boosted my confidence!

I was dreading the weekend as I went in tired, stressed, and worried it would make me feel more overwhelmed. Quite the opposite happened. The teaching was superb and the exam tips especially useful. It helped clarify what I do and do not understand and boosted my confidence.

Claire

2nd year at Swansea

I feel much more confident for exams

The cases are really interesting and engaging. Jake is a very great teacher: clear, thorough, knowledgeable and personable.

Ying Ran

3rd year Liverpool
Sample handout and slides
Loyalty and Group Discounts
Group discounts
Thanks to Cardiff Medsoc, we have already discounted everybody 10% from the normal price. However, we know that medics revise better with friends, which is why we offer a further great discount for those who book together:
◦ 5 or more people = 20% off each
Groups and Loyalty discounts can be used together and are both applied automatically at checkout.
Loyalty discounts
We value loyalty. If you are a returning customer, we'll offer you progressively improving discounts based on how many courses you have attended:
◦ 1 Previous course =  10% off
◦ 2 Previous courses = 15% off
◦ 3 Previous courses = 20% off