Clinical Cases Masterclass 2022
Places remaining
April 2

-

April 3
Online

This masterclass is delivered as a series of live and interactive Zoom lectures
Join event on Facebook
Course details
The Clinical Cases Masterclass, run in partnership with 13 medsocs, is an exam-focused summary of the main specialities covered in the first clinical year of medical school (3rd or 4th year).
This year, the Clinical Cases Masterclass will be delivered as a series of live and interactive online Zoom lectures, allowing you to continue to learn and prepare for exams from the comfort and safety of your own home.
This Masterclass covers 25 patient cases that integrate together the entire MBBS/MBChB medical and surgical curriculum. The cases and teaching act as a bridge that link together the thousands of facts you have accumulated through your first year of clinical school. We believe learning by connecting clinical information together is far more effective than an attempting to memorise lists.
As well as on-the-day live zoom teaching, your ticket bundle includes instant online access (for a full year) to:
10 hours of online tutorials
500 Single Best Answer questions, linked to the topics covered.
100 ECG Single Best Answer questions.
Our 'incredible' 200-page textbook posted directly to you
Remember, book as a group of 5 to save 20% each, and if you study at one of our 13 partnered medsocs, 5% from your ticket will go directly to support your Medsoc. Happy revising, and stay safe!
Lecturer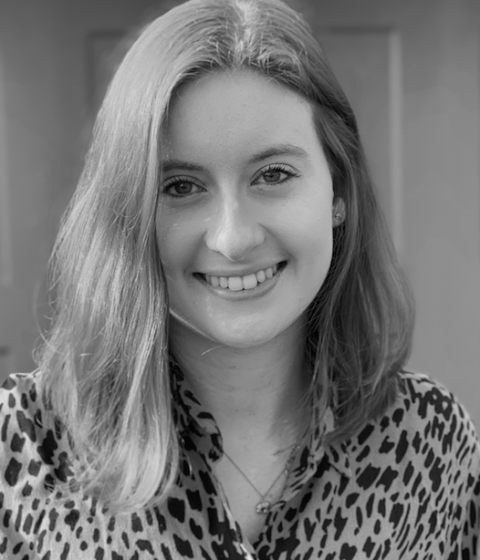 Dr Laura White
MBBS Ba (Hons) MRCP(UK)
Laura is a Medical Trainee currently working in Manchester. She graduated from University College London with multiple prizes and merits achieved throughout medical school. She intercalated in genetics for which she achieved first class honours, alongside the Harold and Olga Fox Prize for her overall mark in genetics. She is hoping to pursue a career in academic respiratory medicine. Since graduating she has been awarded "Best Foundation Doctor", the "Student Led Teaching Award" by the University of Manchester for her commitment to education alongside her clinical work and a national prize for her mark in MRCP PACES.
Benefits of this course
10h of online tutorials

Instant access which lasts for 1 year. Rewind and re-watch as much as you want

600 Exam SBAs

Consolidate your knowledge with hundreds of questions online

200 Page Textbook

Digestible and revision friendly textbook posted directly to you
I feel much more confident for exams

The cases are really interesting and engaging. Great teaching: clear, thorough, knowledgeable and personable.

Ying Ran

3rd year Liverpool

It boosted my confidence!

I was dreading the weekend as I went in tired, stressed, and worried it would make me feel more overwhelmed. Quite the opposite happened. The teaching was superb and the exam tips especially useful. It helped clarify what I do and do not understand and boosted my confidence.

Claire

2nd year at Swansea

Thoroughly enjoyable and a great primer to further revision.

Approach using cases to narrate a story of disease and clinical medicine was far more memorable and engaging than any other lecture approach I've come across before. A massive thank you!

Elena

3rd year at Manchester

Excellent course!

I think the timing and number of cases was great and the content was easy to understand, follow and remember. Really made us think about differentials and brought loads of different areas of medicine together in every case.

Ash

3rd year St Georges

An amazing course and amazing teaching.

You can tell Dr Mann is extremely knowledgable as he explains everything thoroughly. Very interactive and not once in the two days did I feel bored even though so much content was covered.

Jason

Finalist at Manchester

Brilliant!

Amazing coverage of topics in an engaging way.


Josie

3rd Year at Birmingham

Would definitely recommend to a friend!

Really enjoyed this course, despite being very intense the lecturer did a great job of making it fun and interactive. I greatly appreciated that the cases were more challenging and didn't just cover the "basic" presentations, but a lot of finer points likely to come up in MCQs!

Josie

3th year at Birmingham

Loved the lectures and books.

Really enjoyed working through cases and that they covered several conditions in each (plus the differentials!) Thank you! Some of the best teaching I've had at medical school!

Russel

3rd year at Keele

Kept us engaged the whole time.

Thank you for your incredible knowledge and explanations. Very very useful and interesting cases which were really well explained with great handouts!

Zahar

3rd year at Cardiff

Excellent content and great presentations!

Very interactive and very approachable lecturer. The case by case approach is an excellent teaching style.

Oliver

3rd year at Cardiff

Jake is incredibly knowledgable.

Excellent. Perfect pace, pitched at the perfect level. Jake is incredibly knowledgable and clear. He presents without notes or looking at the slides. The cases are cleverly integrated to cover so many different diseases.

Mahak

3rd year at Cardiff

Overall it was great!

Handouts are great quality and a lot of effort has been put into making this course what it is. Worth every single penny paid!

Anna

2nd year at Warwick
Sample handout and slides
Loyalty and Group Discounts
Group discounts
We know that medics revise better with friends, which is why we offer great discounts for those who book together:
◦        5 or more = 20% off each
Please note, all textbooks from a group booking are posted to one address. Please make the booking as normal and email us  (hello@one2onemedicine.com) the order number, we'll refund your payment card 20% of the ticket price.
Loyalty discounts
We value loyalty. If you are a returning customer make sure you use the same email address when booking and you'll automatically receive a progressively improving discount based on how many courses you have attended:
◦           1 Previous course =  5% off
◦           2 Previous courses = 10% off
◦           3 Previous courses = 15% off