Finals Masterclass: OSCE & SBAs January 2024
Places remaining
January 13, 2024

-

January 14, 2024
Online

This masterclass is delivered as a series of live and interactive Zoom lectures
Course details
Over the 2-day Finals Masterclass, we aim to give you the precise practical and theoretical knowledge that will push you beyond a pass and towards a distinction.
Day 1: OSCE Masterclass
We review 36 medical and surgical OSCE stations sequentially, discussing the three most likely diagnoses followed by the three trickiest. By exploring the differentiating findings from each examination, you will understand how to make a diagnosis rapidly. We conclude each case with the 'PACES' facts that the examiner wants to hear when you present.
Day 2: UK Best Practice SBAQ Masterclass
Focusing on UK best practices (NICE, BTS, Up-To-Date) we have broken down 60 clinical guidelines into easy-to-follow flow diagrams and revision-friendly packets of information. Each guideline is paired with a Single Best Answer question, allowing you to test your new knowledge and confirm understanding of current UK best practices.
The 2 days Finals Masterclass is a fantastic way to revise 36 OSCEs and 60 of the most important topics in general medicine and surgery, building confidence before sitting finals and more importantly ensuring you are up-to-date prior to starting your foundation years.
As well as a weekend of live zoom teaching, your ticket bundle includes online access (for a full year) to:
Over 20 hours of video tutorials.
1000 Single Best Answer questions online.
100 ECG Single Best Answer questions online.
Our 'incredible' 110-page colour OSCE textbook and the 70-page SBA textbook are posted directly to your door.
Remember to book as a group of 5 to save 20% each. Happy revising!
Lecturer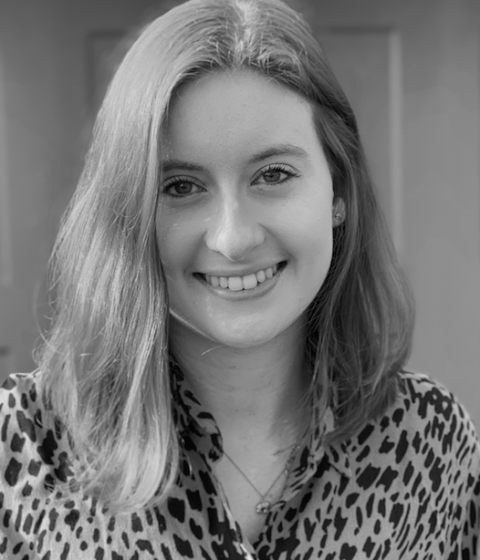 Dr Laura White
MBBS Ba (Hons) MRCP(UK)
Laura is a Medical Trainee currently working in the North West of England. She graduated from University College London with multiple prizes. She intercalated in genetics for which she achieved first class honours, alongside the Harold and Olga Fox Prize for her overall mark in genetics. She is currently pursuing a career in academic respiratory medicine. Since graduating she has been awarded "Best Foundation Doctor", the "Student Led Teaching Award" by the University of Manchester for her commitment to education alongside her clinical work and a national prize for her mark in MRCP PACES.
Benefits of this course
20h of online tutorials

Instant access which lasts for 1 year. Rewind and re-watch as much as you want

1100 Exam SBAs

Consolidate your knowledge with hundreds of questions online

110 and 70-page Textbooks

Digestible and revision friendly colour textbook posted directly to you
Spectacular!

Spectacular revision course, the best one I have seen in 6 years of med school. Really clear structure and format, very conducive to our learning. Thank you

James

Finalist at Nottingham

Amazing.

The only good thing to come out of this year.


David

Finalist at Edinburgh

The textbooks are excellent!

I've been wondering why someone hasn't made a textbook like this before! I'm a huge fan, cannot wait to use it arduously during finals prep over the next 3 months. thank you so much for making it and organising this course, definitely worth the money and time.

Manjeet

Finalist at Birmingham

Great course, great team.

I love the fact that there are interactive questions and live answering on Zoom chat. You have done a great job - thank you so so much!

Niamh

Finalist at QUB

Thank you so much!

Excellent courses, excellent lecturer, very reassuring to do before finals and improving confidence.

Rohma

Finalist at St Georges

Summaries of the most recent guidelines are super clear

No improvements are needed! Fantastic course and I would recommend it to every medical student!

Alex

Finalist at QUB

Amazing! So helpful and succinct

If you remember all the tips, tricks and nuggets of information from the masterclass, you'll be set for your Finals. Skilfully squeezed an enormous number of presentations into the given cases. The lecturers were very helpful, knowledgeable and friendly. Definitely worth it!

Coleen

Finalist at Cardiff

The textbook is excellent

I love the NICE guideline diagrams and how you break down the key information - this is exactly how my brain works!

Naveed

Finalist at Aberdeen

Perfectly structured approach.

Well organised and well worth the money. I have to say much better than OSCE-Aid.

Stuart

Finalist at UCL

Superb.

Finally a course that teaches how to approach finals level OSCE's.

Fatima

Finalist at Manchester

Excellent and well organised.

Highly applicable to what I expect will come up in finals.

Bismah

Finalists at Edinburgh
Sample handout and slides
Loyalty and Group Discounts
Group discounts
We know that medics revise better with friends, which is why we offer great discounts for those who book together:
◦     5 or more = 20% off each
Please note, all textbooks from a group booking are posted recorded delivery to one address.
Loyalty discounts
We value loyalty. If you are a returning customer and booking as an individual, make sure you use the same email address and you'll automatically receive a progressively improving discount based on how many courses you have attended:
◦           1 Previous course =  5% off
◦           2 Previous courses = 10% off
◦           3 Previous courses = 15% off