OSCE Masterclass
Places remaining
December 10, 2017
Edinburgh

Lecture Theatre A17, Napier University, Merchiston campus, 10 Colinton Road, Edinburgh, EH10 5DT
Join event on Facebook
Course details
This course has been organised with help from Edinburgh Medic Student Council and is ideal for finalist studying in Scotland.
OSCE Masterclass is specifically for medical and surgical finalists. Our aim is to give you the precise practical and clinical knowledge that will push you beyond a pass and towards a distinction.
We review each medical and surgical OSCE station sequentially, discussing the 3 most likely diagnoses followed by the 3 trickiest cases that could present. We explore the differentiating findings from each examination so that you understand how to rapidly reach a diagnosis. We conclude each case with the 'PACES' facts that the examiner wants to hear when you present back your findings.
For example, now that you have seen the Rutherford-Morrison scar we will teach you how to spot the indicators of each immunosuppressive drug and how to present a renal transplant case to an examiner.
Built on the success and positive feedback from last years finalists, we have added a further tutorial entitled 'Emergency management' now making the 2017/18 OSCE Masterclass course the most comprehensive we have ever run.
Lecturer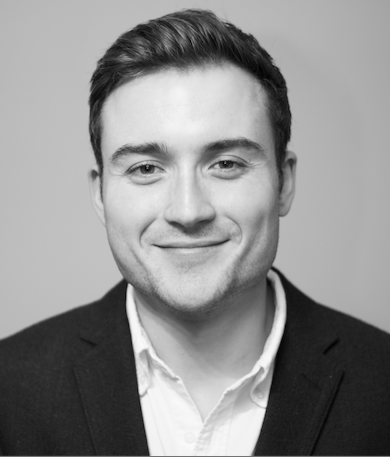 Dr Blair Merrick
MBChB BMedSc MRCP(UK) DTM&H
Blair is currently working as a Teaching Fellow and Registrar in Infectious Diseases at the Royal Victoria Infirmary in Newcastle and is studying towards a Postgraduate Certificate in Medical Education. He graduated from Birmingham Medical School with honours and multiple distinctions in 2013, achieving the Arthur Thompson Prize for work during his intercalation year in Clinical Sciences. He is a keen educator having been involved in the bedside teaching and lecturing of undergraduate students during his foundation and core medical training, and has helped set up and run a national FY1 preparation course for new medical graduates. In his current role, he runs the Infections in Clinical Practice module at Newcastle Medical School and is an Associate Lecturer at Newcastle University.
Benefits of this course
Rewind and Re-watch

All our lectures are recorded and available to watch again online


Consolidate Knowledge

Access 1500 finals SBA questions online


Revise Strategically

Learning through cases reinforces clinical understanding

Amazing.

The only good thing to come out of 2016.


David

Finalist at Edinburgh

Superb.

Finally a course that teaches how to approach finals level OSCE's.

Fatima

Finalist at Manchester

Handouts are excellent!

Comprehensively covered common conditions in all medical and surgical specialities.

Lamya

Finalist at Manchester

Excellent!

Honestly the best course I've done at med school! Thank you.

Megan

Finalist at UCL

Excellent preparations for finals.

Brilliant flow of information and fantastic handouts which are going to my main source for revising.

Khui

Finalist at UCL

Absolutely brilliantly organised!

With the online lectures, SBAs and textbook the course is excellent value for money.

Fathema

Finalist at UEA

The booklet is excellent.

The handouts are extremely clear, concise but still comprehensive.


Jayo

Finalist at KCL

Thank you so much!

Excellent courses, excellent lecturer, very reassuring to do before finals and improving confidence.

Rohma

Finalist at St Georges

Perfectly structured approach.

Well organised and well worth the money. I have to say much better than OSCE-Aid.

Stuart

Finalist at UCL

Systematic and relevant.

The course focuses on how to get a distinction rather than just passing.


Valerie

Finalist at Manchester

Really good.

Not just a regurgitation of McCloud's or Essential Examination with some great tips for how to look slick in the OSCE.

Lucy

Finalist at Edinburgh

Excellent course.

Much better than other courses I have attended. Most of us have the knowledge, and need more advice on how to express this in a structural manner which was provided in this course.

Sajjad

Finalist at Manchester

I'm really pleased I went.

Simple to ways to arrive at differentials early in examination. Excellent!


Daisy

Finalist at Edinburgh
Sample handout and slides
Loyalty and Group Discounts
Group discounts
We know that medics revise better with friends, which is why we offer great discounts for those who book together:
◦ 2 People = 5% off each
◦ 5 or more = 20% off each
Groups and Loyalty discounts can be used together and are both applied automatically at checkout.
Loyalty discounts
We value loyalty. If you are a returning customer, we'll offer you progressively improving discounts based on how many courses you have attended:
◦ 1 Previous course =  10% off
◦ 2 Previous courses = 15% off
◦ 3 Previous courses = 20% off