Pre Clinical Revision Course & Cardiff Medsoc
Places remaining
May 5

-

May 6
Cardiff

Michael Griffith Lecture Theatre, University Hospital of Wales Campus, Cardiff, CF14 4XW
Join event on Facebook
Course details
This course is being hosted in partnership with Cardiff MedSoc at a specially reduced price. It is perfect for 1st & 2nd-year medics. Our aim is to support you by providing the most thorough learning package available to students.
The 2-day lecture series is split into 11 modules:
Saturday: Cells & Genetics, Pharmacology, Neuromuscular, Respiratory, Endocrine, Digestive
Sunday: Central Nervous System, Cardiovascular, Renal, Immunology and Reproduction.
The course is supported by a 260-page colour handout which covers everything in the lectures allowing you to focus on what is being said, not on scribbling notes. Often described as 'incredible', many use the Pre Clinical textbook as the basis for their revision
Also, unlike any other course, you can re-watch all the lectures online and, to consolidate your learning, test yourself with 500 exam level Single Best Answer Questions. The handout, slides, and online questions have all been reviewed and updated this year, resulting in the most comprehensive course we have ever run.
Lecturer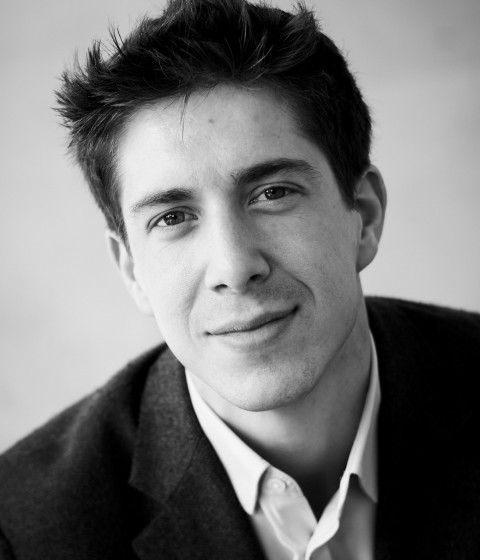 Dr. Jake Mann
BMedSc MBChB MRCP(UK) MRCPCH MAcadMEd
Jake Mann is a young doctor with an outstanding academic profile, extensive teaching experience and involvement in research. Jake graduated from Birmingham medical school top of his cohort, with 8 distinctions and 14 prizes. The Vice-Chancellor's Award was given to Jake Mann in 2012; it is the highest award at the University and illustrates scholarship, personality and leadership. He is currently completing an academic clinical run through in paediatrics in Cambridge and is a physiology supervisor at the University of Cambridge.
Benefits of this course
Rewind and Re-watch

All our lectures are recorded and available to watch again online


Consolidate Knowledge

Your ticket includes access to 500 exam practice questions online


260 Page Textbook

Often described as 'incredible', many use this as the basis for their revision

Exceeded all expectations.

The course was really well taught and the handouts are absolutely incredible. It definitely exceeded all expectations.

Andrew

1st year at UCL

I'm ready for my exam.

I've learnt more in the past 48 hours than 2 years of medical school!

Sarah

2nd year at Manchester

Outstanding!

Very good preparation for exams, highlighting key things you need to know. Excellent schematic diagrams and flow charts to revise from in the handouts. 1st class teaching.

Graeme

1st year at Warwick

Great kick start to my revision!

I really enjoyed it, it has set out my revision plan and I would definitely recommend it to a friend.

Tamir

1st year at Birmingham

Excellent course!

All the subjects are covered in one weekend allowing you to see the lines between topics much clearer. Great start to my revision and I would definitely recommend it.

Farah

3rd year at Norwich

Thoroughly well presented.

Smashing handouts and each subject was well explained by Dr Protty. The online revision material is very helpful.


Adrian

1st year at Cardiff

I will definitely be booking a place at the next course.

Am genuinely extremely impressed and a little sad that all my med school lectures aren't delivered so smoothly! Thank you Dr Protty!

Emma

1st year at Warwick

Thank you for the amazing teaching!

Thought it was incredibly well taught and a large amount was covered in good detail in one day. Very worthwhile will definitely recommend to anyone.

Jessica

2nd year at Birmingham

Fantastic lecturer.

Good structure, excellent handout, great lecturer (Dr Protty) - very easy to follow and understand. Cleared a lot of issues up for me.

Adam

1st year at Birmingham

All the things I didn't quite understand before I understand now!

The handouts are fantastic, I can see them being a great learning resource in the future. It was really useful to have the core topics talked over again by a lecturer.

Aishwarya

1st year at SGUL
Sample handout and slides
Loyalty and Group Discounts
Group discounts
Thanks to Cardiff Medsoc, we have already discounted everybody 15% from the normal price. However, we know that medics revise better with friends, which is why we offer a further great discount for those who book together:
◦ 5 or more people = 20% off each
Groups and Loyalty discounts can be used together and are both applied automatically at checkout.
Loyalty discounts
We value loyalty. If you are a returning customer, we'll offer you progressively improving discounts based on how many courses you have attended:
◦ 1 Previous course = 10% off
◦ 2 Previous courses = 15% off
◦ 3 Previous courses = 20% off