Clinical Cases Masterclass
Places remaining
December 1, 2018

-

December 2, 2018
Manchester

Phase 2 Lecture Theatre, Manchester Royal Infirmary Hospital, Oxford Road, Manchester, M13 9WL
Join event on Facebook
Course details
This course is been organised together with Manchester Medsoc, however you do not need to be studying at Manchester to attend.
Quite unlike any other revision course, Clinical Cases is crafted from 25 patient scenarios that integrate together the entire MBBS/MBChB medical and surgical curriculum.
The cases and teaching act as a bridge that link together the thousands of facts you have accumulated through your studies. This course does not regurgitate lists and is the opposite of 'death by powerpoint'. Instead, both days are dynamic and interactive. We will teach you by connecting clinical information, thus replicating the thought process of your examiner and more importantly of a junior doctor seeing real patients.
In addition to the 200-page colour textbook, for a full 6 months you can re-watch all the lectures and consolidate your learning with 500 Single Best Answer questions & 100 ECG questions online.
By the end of the weekend, no matter what clinical year you are in, we guarantee that you will walk out feeling far more prepared and confident in passing both your written and OSCE exams.
Lecturer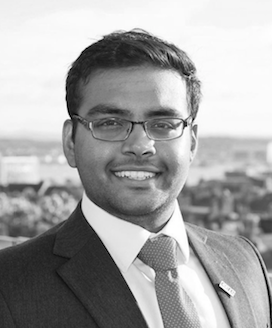 Dr Sivesh Kathir Kamarajah
BMedSc MBChB
Sivesh is an Academic Foundation Trainee at Newcastle University Trust Hospitals (NUTH) with interests in Academic General Surgery. He is currently steering committee member for the Student Audit and Research in Surgery (STARSurg) National Collaborative and the International, multicentre prospective cohort study, Oesophagogastric Anastomosis Audit (OGAA). He has published over twenty PubMed articles and delivered at over at over fifty national and international meetings. In 2018 he was awarded an "Excellence in Research Award in Hepatobilliary and Pancreas" by the American College of Surgeons.
Benefits of this course
Rewind and Re-watch

All our lectures are recorded and available to watch again online

Consolidate Knowledge

Your ticket includes access to 600 exam practice questions online

200 Page Textbook

Digestible and revision friendly colour textbook to guide your revision.
Really, really useful

The teaching was interactive and clear. The quality of the handout is excellent. Additionally, the summary of each case and the 'exam tips' are brilliant prep for MCQs. I really enjoyed the weekend.

Alex

Finalist at Warwick

Great for preparation for finals

Founded very helpful to identify gaps in my knowledge. It encouraged clinical reasoning and lateral thinking. Thank you!

Joshua

5th Year

Very comprehensive, professionally run.

Brilliant high quality teaching and resources, with a very knowledgeable teacher.

Meera

Finalist

Brill lecturer, Jake knows a ridiculous amount.

Really great summary of general curriculum. Some useful extra interesting points and rare stuff, and hints and tips for exams. Integrating concepts from different topics and pushing you to make connections.

Annu

5th year at UCL

The teaching style and materials were excellent.

I loved the case based formats and the integration of topics. A great way to pull together my revision before finals.


Paula

Finalist at Liverpool

An amazing course and amazing teaching.

You can tell Dr Mann is extremely knowledgable as he explains everything thoroughly. Very interactive and not once in the two days did I feel bored even though so much content was covered.

Jason

Finalist at Manchester

Brilliant!

The lecturer was phenomenal and the cases really well structured to get us quickly making the connections between different aspects of medicine, surgery and data interpretation. Great preparation for my exams!

Melanie

Finalist at Liverpool

Novel and Memorable

I liked the mixed up cases and real scenarios as they were memorable. I feel like I've learned a lot and refreshed my memory for exams. Thank you very much!

Jane

Finalist at Liverpool

Excellent course!

It covered a huge amount of content including all those rogue need to know conditions or disease-specific features.

Jonathan

Finalist at Manchester
Sample handout and slides
Loyalty and Group Discounts
Group discounts
We know that medics revise better with friends, which is why we offer great discounts for those who book together:
◦ 2 People = 5% off each
◦ 5 or more = 20% off each
Groups and Loyalty discounts can be used together and are both applied automatically at checkout.
Loyalty discounts
We value loyalty. If you are a returning customer make sure you use the same email address when booking and we'll offer you progressively improving discounts based on how many courses you have attended:
◦ 1 Previous course = 10% off
◦ 2 Previous courses = 15% off
◦ 3 Previous courses = 20% off